10 Days in Greece: Exploring Mythical Landscapes and Cultural Treasures [Detailed Itinerary Inside]
Mykonos is a cosmopolitan island known for its vibrant nightlife and picturesque windmills. Come vacation in Greece.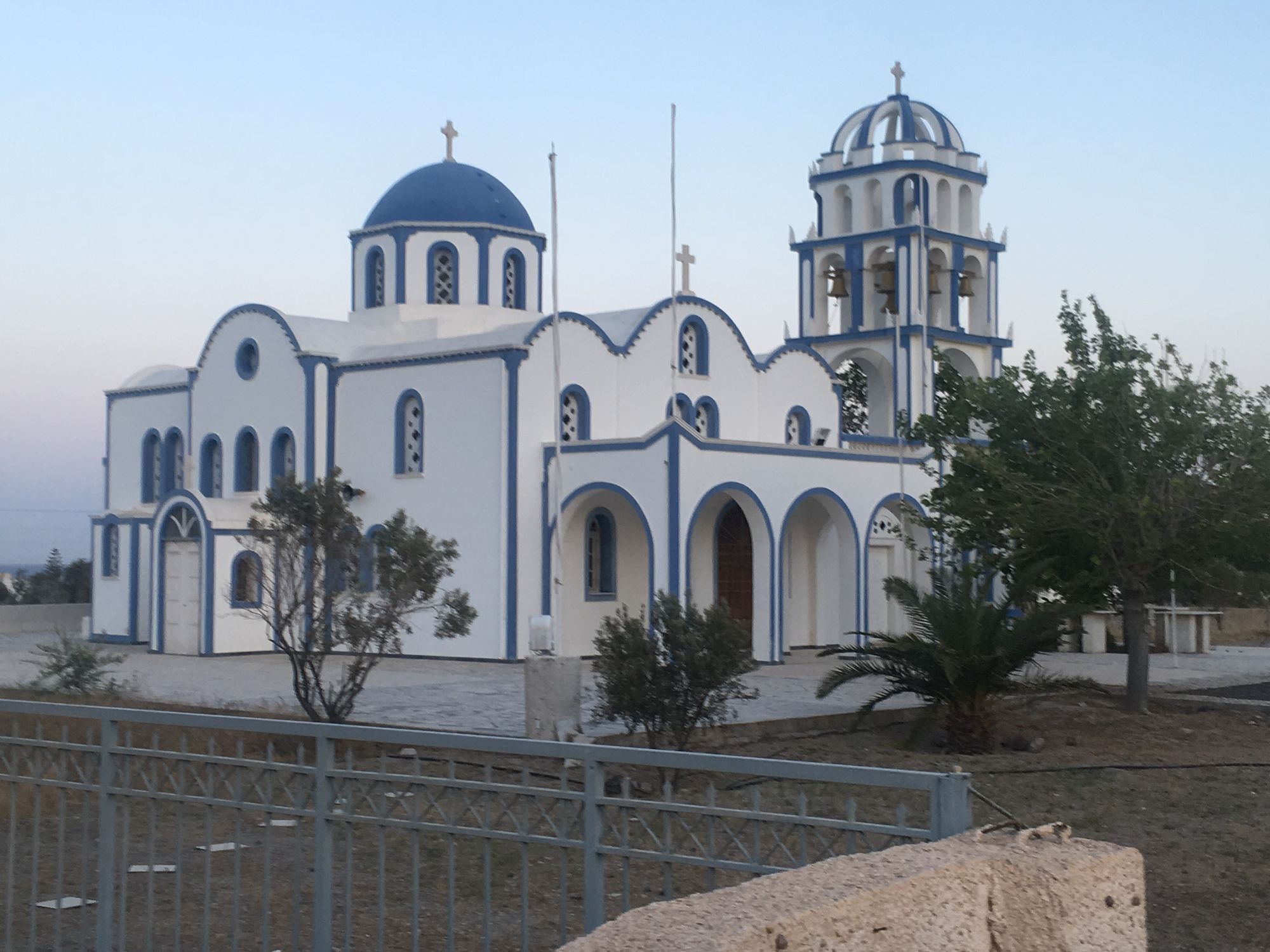 Unleash Your Greek Adventure
Greece is one of the most popular travel destinations in the world, and it's no surprise why. I had my vacation there in 2018 during Spring, just before the Summer rush of tourists. With its rich history, stunning architecture, and delicious cuisine, Greece has something to offer every type of traveler. If you're planning a trip to Greece and have 10 days to spare, consider visiting the same places I went to back then: Santorini, Mykonos, Naxos, and Athens, in that order. Here's what you should eat and do while on vacation in each place:
Santorini: Santorini is known for its beautiful sunsets, cliffside villages, and delicious seafood. Spend 2-3 days exploring the island, including a visit to Red Beach and the ancient city of Akrotiri. The vistas of white buildings with blue domed roofs are striking and symbolic of Santorini. I climbed the ancient civilization of Thera with its grand theatre and fabulous views of the Aegean Sea. While on the island, be sure to try the traditional dish of grilled octopus, served with lemon and olive oil. I stayed in a small but beautiful Airbnb. Of course, it was also white everywhere and located in a village. The host left us oranges when we arrived, which was nice.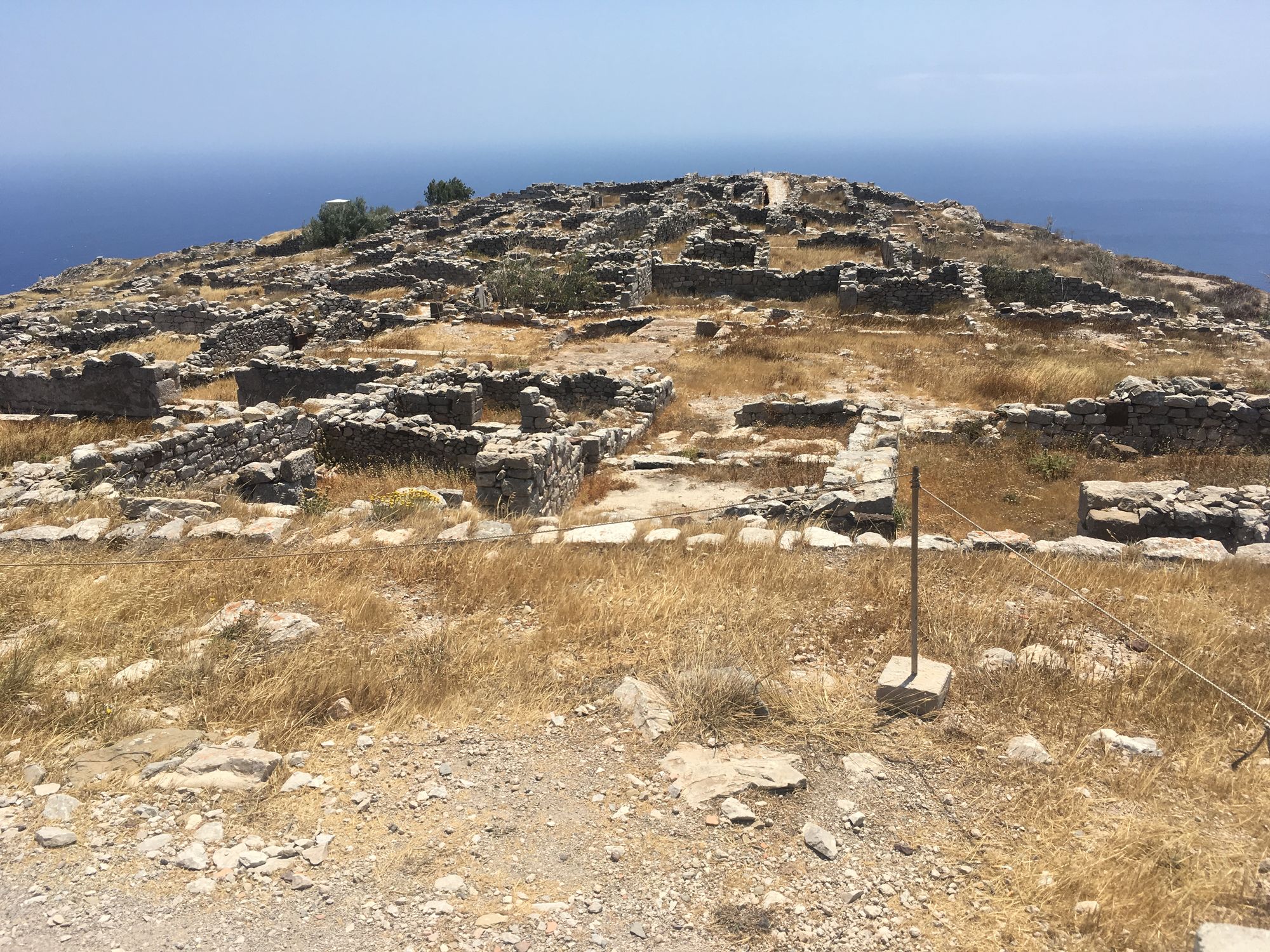 Mykonos: Mykonos is a cosmopolitan island known for its vibrant nightlife and picturesque windmills. Your time here really depends on what you like for a vacation. Spend 2-3 days exploring the island, including a visit to the famous Paradise Beach and Little Venice. For a taste of the island, try the dish of Souza, a type of cured meat popular in Mykonos. The crowd here is more of a party type, so people sleep during the day and party at night. It's not my cup of tea, per see, but I still like the beaches. On the last day, we found this beautiful vineyard with an organic and sweet wine called Mykonos Vioma. We wished we had found this place on the first day. They have a restaurant, and if you show up at harvest time, you can mash grapes with your bare feet! Their Facebook page is found here.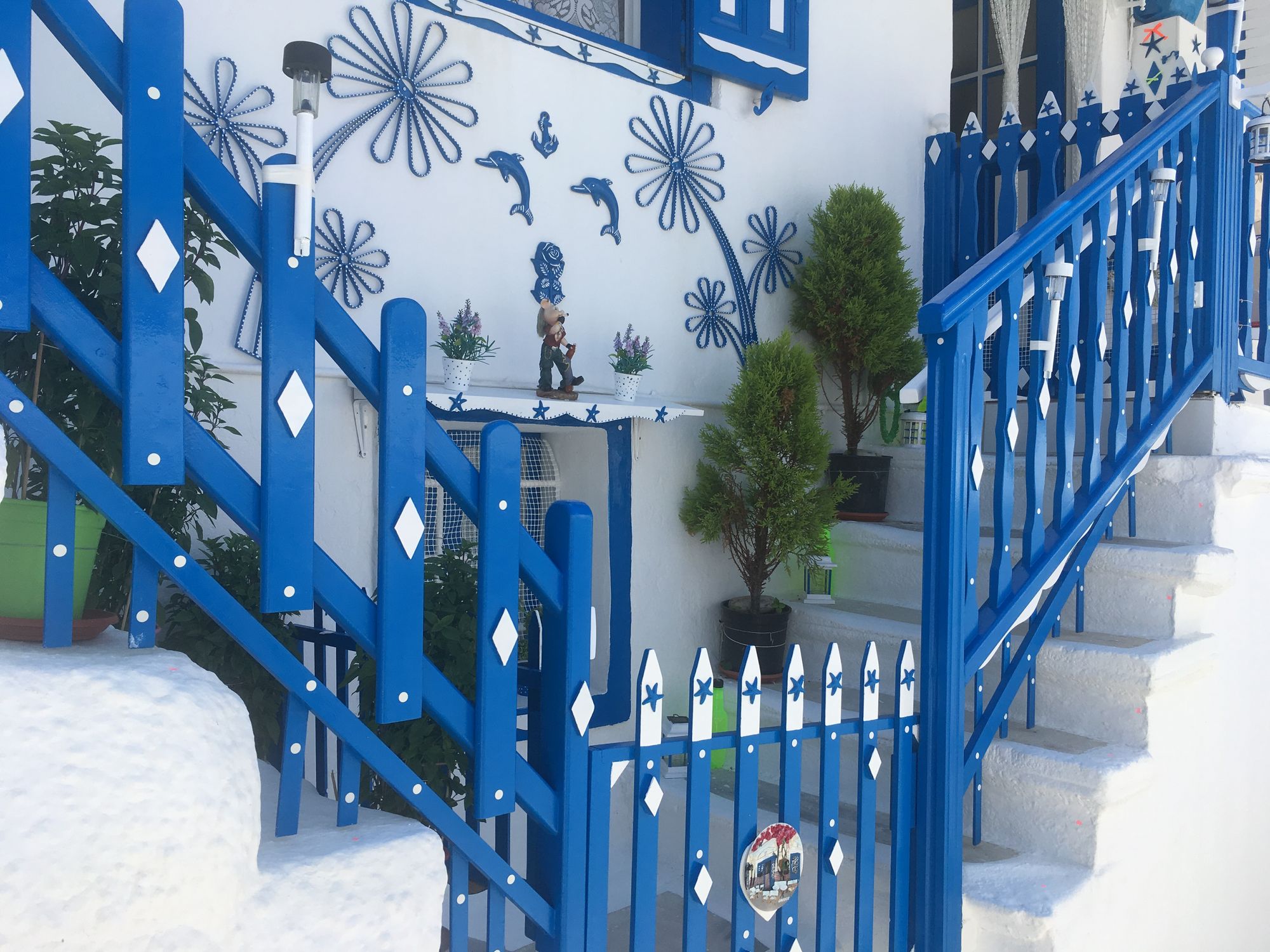 Naxos: Naxos is the largest island in the Cyclades and is known for its beautiful beaches and charming villages. It's not a small island, so don't be deceived. We went for a drive and ended up on the road well into nightfall when our bellies were angry. Spend 2-3 days (maybe 2 is sufficient) exploring the island, including a visit to the Temple of Apollo and the village of Apiranthos. While on the island, be sure to try the traditional drink of kitron, a liqueur made from the leaves of the citron tree. If you eat meat, have the goat. It's fresh and free of all chemicals, hormones, pesticides, antibiotics, and whatever else is in Western manufactured food.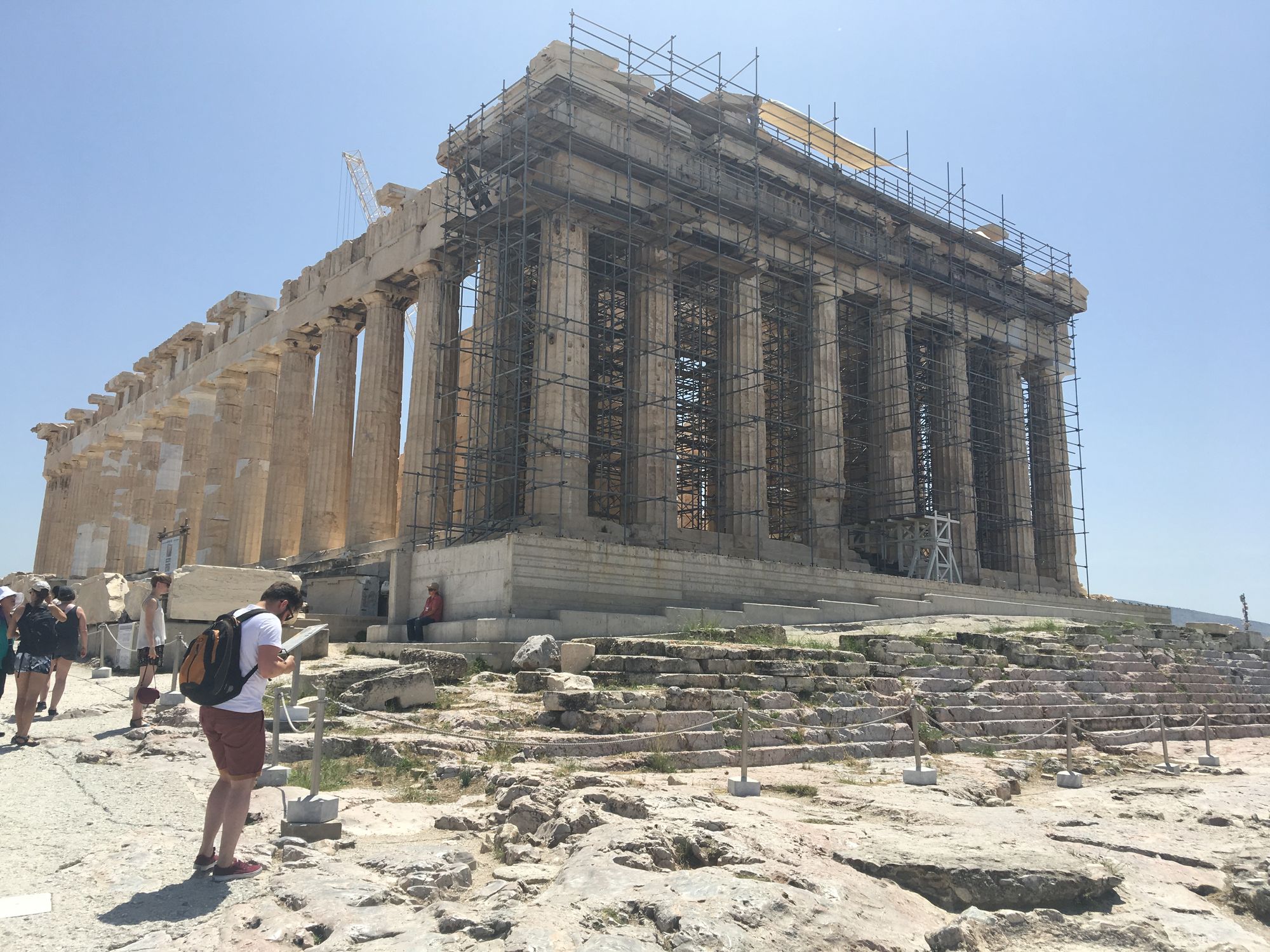 Athens: Athens is the capital city of Greece and is home to some of the world's most iconic historical sites. Spend at least 3 days exploring the city, including a visit to the Acropolis and the ancient Agora. While in Athens, be sure to try the traditional dish of moussaka, a hearty casserole made with eggplant, ground beef, and béchamel sauce. Also, please have this creamy Greek yogurt with honey as a dessert. You will feel like you just entered heaven without even dying! Have a coffee. It's not an Americano, so it will slap you in the face. Enjoy!
Getting around: We traveled by air into Athens from Philadelphia. Then, we immediately connected to Santorini by one of the regional jets. To travel between each island, take a ferry from Santorini to Mykonos and then from Mykonos to Naxos. Take a ferry or a short flight to get from Naxos to Athens. We took a flight. Average ferry rides between each island will cost around $50-60 per person, and airfares from Naxos to Athens can cost about $100-150 per person. Traveling with a carry-on and backpack is convenient as you'll travel primarily by ferry. We also rented a car on each island. Rent the smallest car possible because the roads are narrow, especially in Santorini and Mykonos. Make sure someone in your travel group can drive a stick shift car. Automatics are scarce and cost more if they do have them. In Athens, just take public transport. It's reliable and inexpensive. It's also fun figuring out your stops in Greek.

Accommodations: For accommodations, consider staying in vacation home rentals through companies like Airbnb, Expedia, and Vrbo. A small 1-bedroom or studio apartment in good condition can cost a couple around $50-80 per night. What's always most important is the comfort of the bed. Being a tourist is tiring; after a good meal, I always want a comfortable bed to crash.
Food and drink costs: Plan your budget. The average cost of food in Greece is around $20-30 per person per day, and alcoholic drinks can range from $5-10 per drink. Of course, prices may vary depending on the restaurant or bar you visit. Don't shy away from places you see locals eating. The food is normally great and prices reasonable. Bring sunblock, and never leave your vacation rental without drinking water. The climate can get really hot. I suffered a slight heat stroke while visiting the Parthenon. I did not have enough water that day.
In summary, visiting Santorini, Mykonos, Naxos, and Athens in 10 days is an excellent way to experience the beauty and culture of Greece. I had lots of fun that year on my 10 days trip. I wrote another blog post about taking a carry-on bag only, so if you want to learn how to do this, just read that. Try the local cuisine, explore the historical sites, and relax on the beautiful beaches.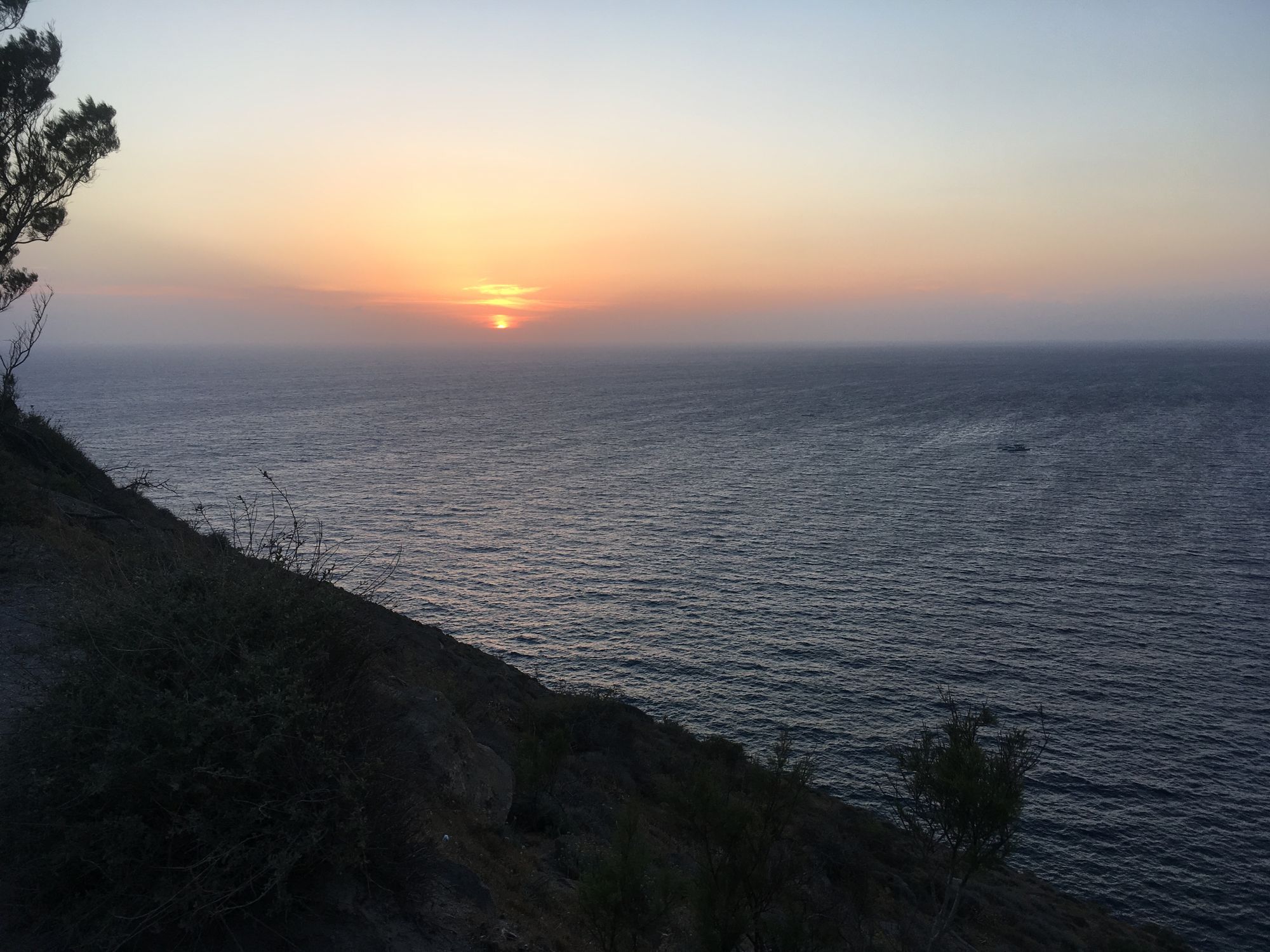 ---
To learn more about the author, go to this link.
Sign up to get articles delivered to your inbox. Join the paid membership to get access to all articles, plus letters of encouragement on personal items direct from the author.
What else to read to plan your travel? Try the post below.